«Back
Employee Spotlight: Candace Seguin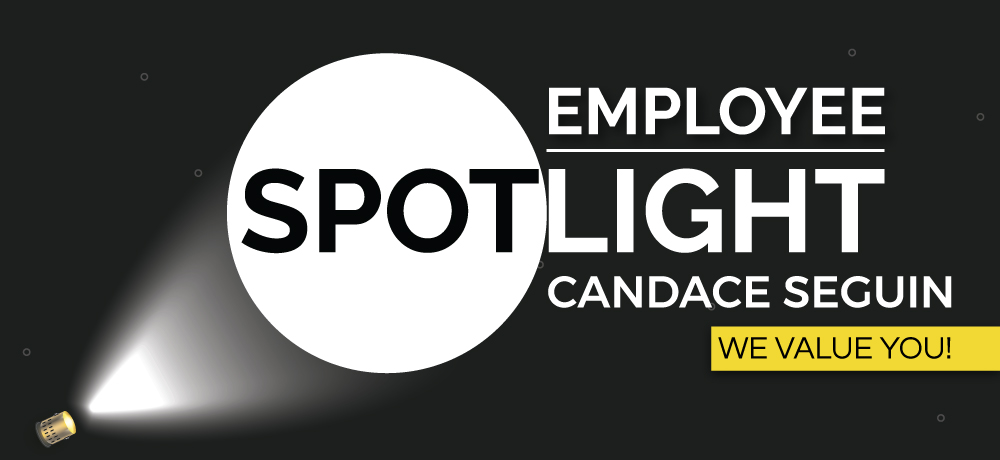 Meet Candace Seguin, Service Manager at Burlington Catering. Candace started her Burlington Catering career three years ago and has a bright future ahead.
It's tough to put into words Candace's importance, but the reason we're featuring her on our blog this month is to showcase our appreciation for her efforts. Candace has quite the reputation amongst employees who know her as well as among our clients.
What makes Candace unique is that she can work every position in the company from the back of the house kitchen and prep to bartending and much more. She's the queen of multi-tasking and invariably makes Burlington Catering look good.
Candace is reliable, friendly, outgoing, and extremely hard working. She is always ready to go the extra mile, and when an employee calls in sick, she covers that position as well as her own work.
We were recently tasked with creating a signature cocktail for a corporate event. She took on the responsibility and traveled to many locations to purchase obscure items such as edible gold flakes and fresh mint in the biting February cold in Ontario. She also arranged special glassware, dispensers, and other items that ensured that the signature cocktail was a roaring success.
When we asked her about why she loves working with us, she smiled and said: "Because we are best catering company and you are the easiest boss to work with ever. Chef Fred works with you and does not treat you like you work for him. Everyone's opinions are valued, and Fred realizes there are many ways to do things. As long as the end goal is achieved and quality is not compromised, we are allowed our individuality and freedom of creativity and problem-solving."
Thank you, Candace, for all that you do.
As the best catering company in The Golden Horseshoe, including Burlington, Halton, Hamilton, Wentworth, Peel, Brant and surrounding counties in Ontario, Burlington Catering delivers first-class food for every occasion. We specialize in outstanding customer service and our bespoke catering services with personalized touch makes us world-class. The next time you're looking out for a catering service, experience our excellence by getting in touch with us here or visiting our website for more information.